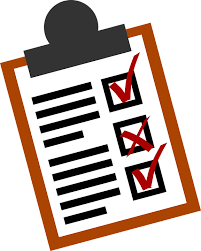 If you are buying a
used car
in the state of Washington, here are some important steps to insure your transaction is complete and your car can easily be transferred into your name.
First, a bill of sale and title confirm you are the rightful owner of the new vehicle. These are basics required for registration wit h DMV.
Second, the car will need to pass a vehicle emission test. Be sure to get a copy of the emissions certificate which you will need for registration.
Once you purchase the car, title must transfer within 15 days to avoid a fine of up to $125.
Here's a quick checklist to keep your sale or purchase on track:
• Vehicle title
• Bill of sale
• Odometer disclosure statement
• Emissions testing report
• Valid WA driver's license
• Vehicle Certificate of Ownership (Title) Application (Form TD-420-001), notarized if you register by mail.
• Payment for taxes and fees
Used cars are a great choice and knowing the proper steps to buy or sell a used vehicle is important. At Lincoln & Mazda of Olympia, we have inventory and expertise to make this experience wonderful.
Contact us
today with you desired used car and we will help you find your dream.
Lincoln & Mazda of Olympia
Your Trusted Local New and Used Car Dealership!!!
(800) 678-9210
www.lmmoly.com